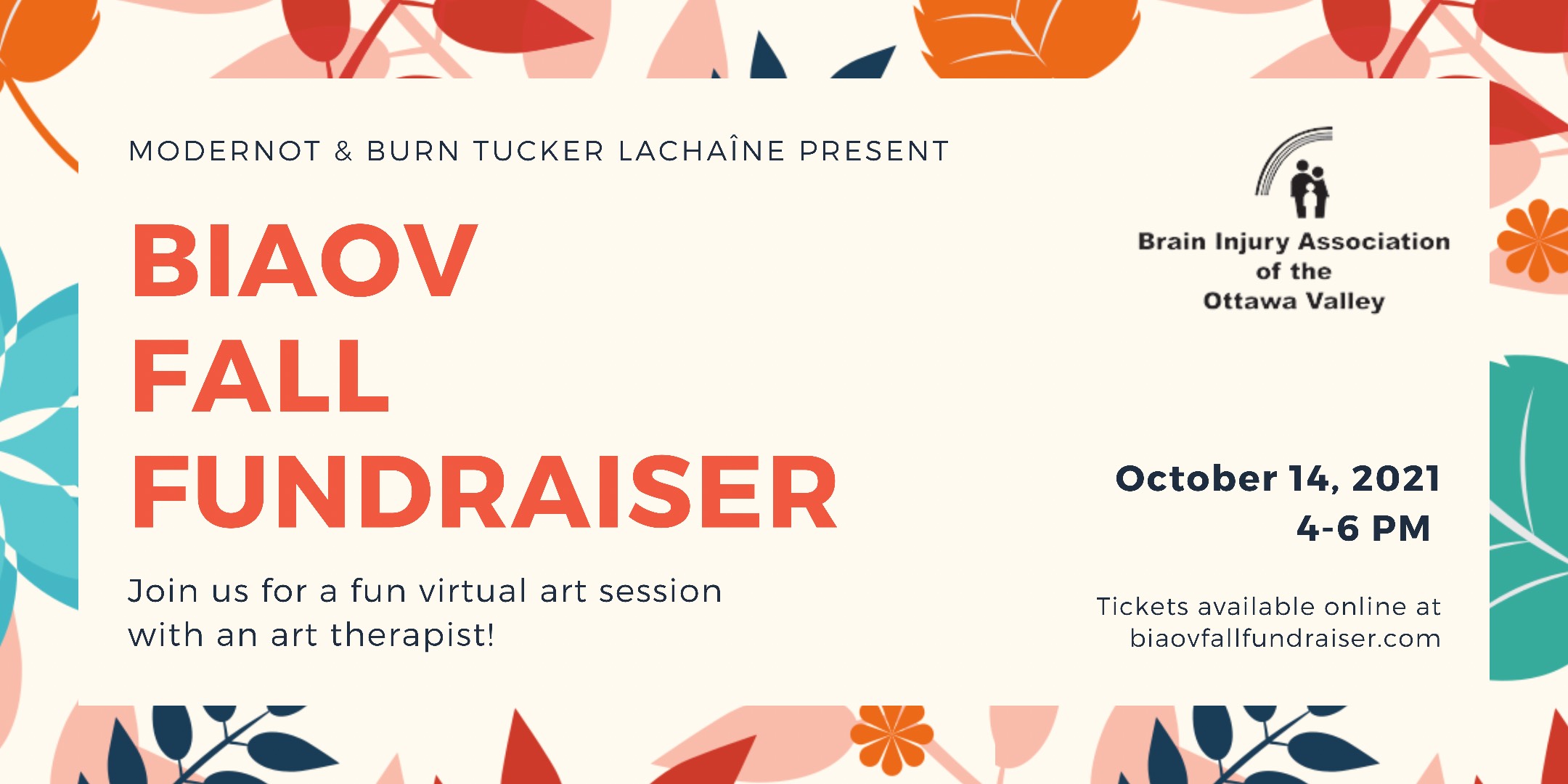 Presented by Burn Tucker Lacha
îne PC & ModernOT Occupational Therapy Services
This year we are hosting a virtual art therapy session led by talented local artist, Christine Mockett! After purchasing your ticket, you will receive a painting kit and a mug in the mail, which we will decorate together during the event. Please join us for a fun and relaxing evening of expression! 
Tickets: A single ticket can be purchased for $100. The first 20 people to buy tickets will receive a free $10 Starbucks gift card! Buy tickets HERE.
Fall Fundraising Committee
The Fall Fundraiser is organized and presented by a volunteer committee who have generously donated their time. The committee is comprised of:
Colleen Burn, Lori Mitchell and Debi Dryden, Burn Tucker and Lachaîne PC 
Fiona Smith Bradley and Teke Rerri, ModernOT
Become a Sponsor
The success of 15th Annual Brain Injury Associations Fall Fundraiser is dependent on the support of generosity of the community that it serves. Please review the  opportunities below and consider becoming a sponsor.
The BIAOV needs to raise funds this year in order to continue providing services to brain injury survivors and their families.
If you have any questions, or would like to become a sponsor, please contact cburn@burntucker.com
Master Artist- $1, 200
Logo on pre-event messaging

Logo on BIAOVFallFundraiser.com

Logo in event waiting room

Verbal recognition at event

1 speaker to share why they support BIAOV

6 event participation packages
Professional Artist- $750
Logo on pre-event messaging

Logo on BIAOVFallFundraiser.com

Logo in event waiting room

Verbal recognition at event

4 event participation packages
Amateur Artist- $500
Logo on pre-event messaging

Logo on BIAOVFallFundraiser.com

Logo in event waiting room

Verbal recognition at event

2 event participation packages
Zoom link: https://us06web.zoom.us/j/88119919634